Air Heritage has Four Primary Goals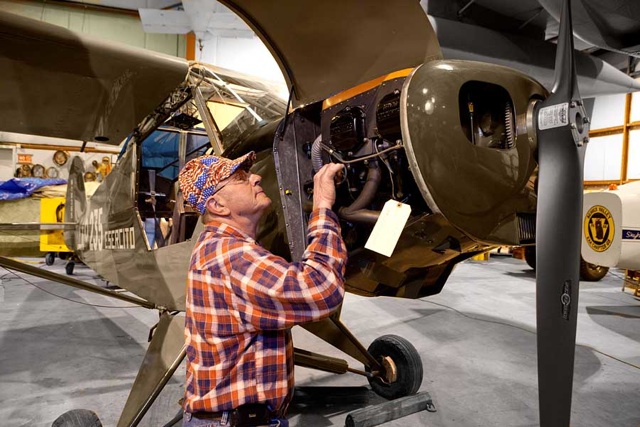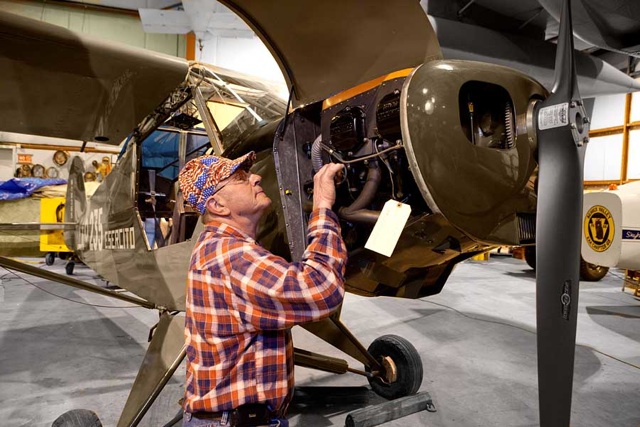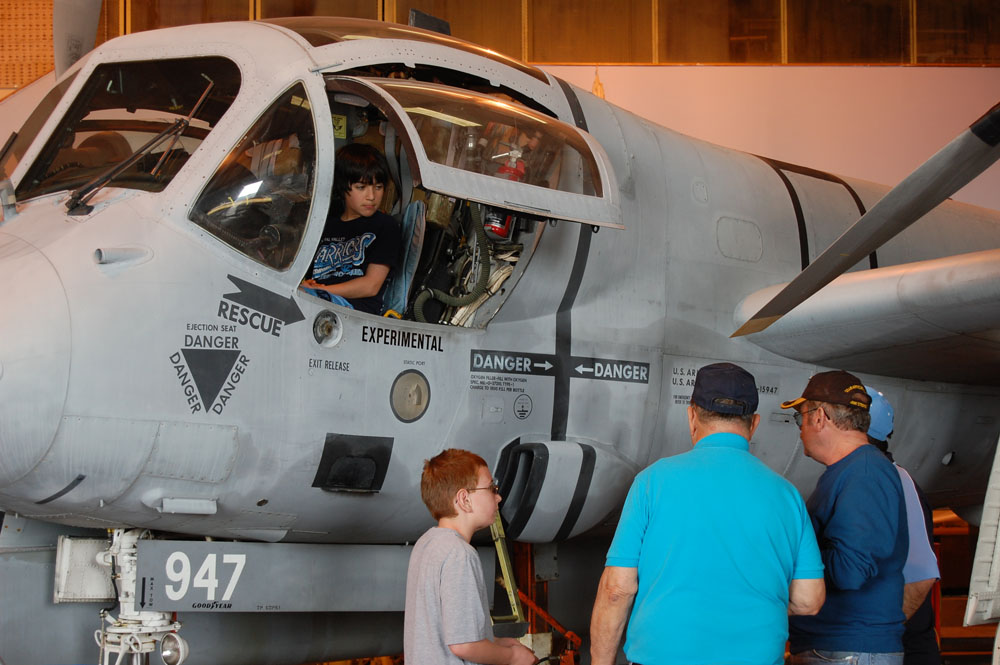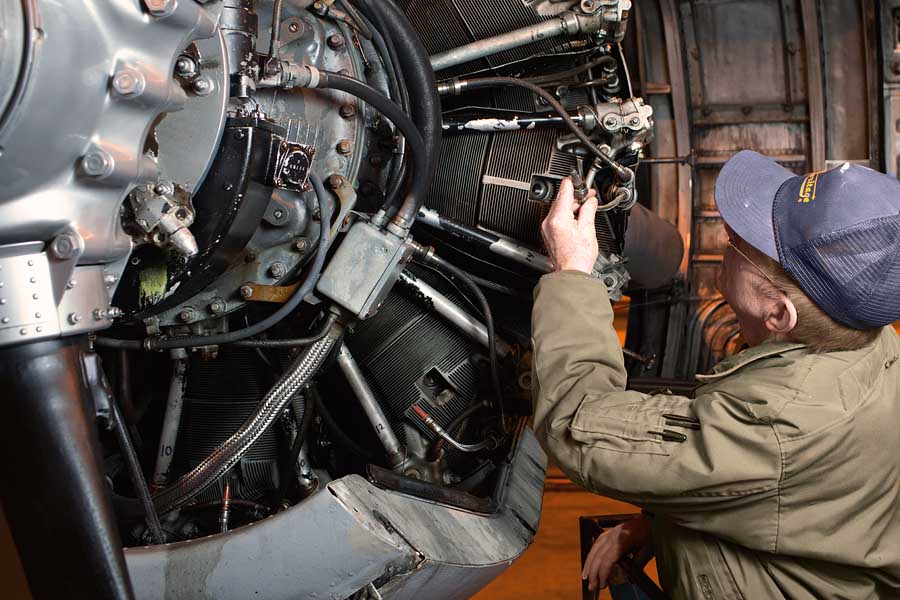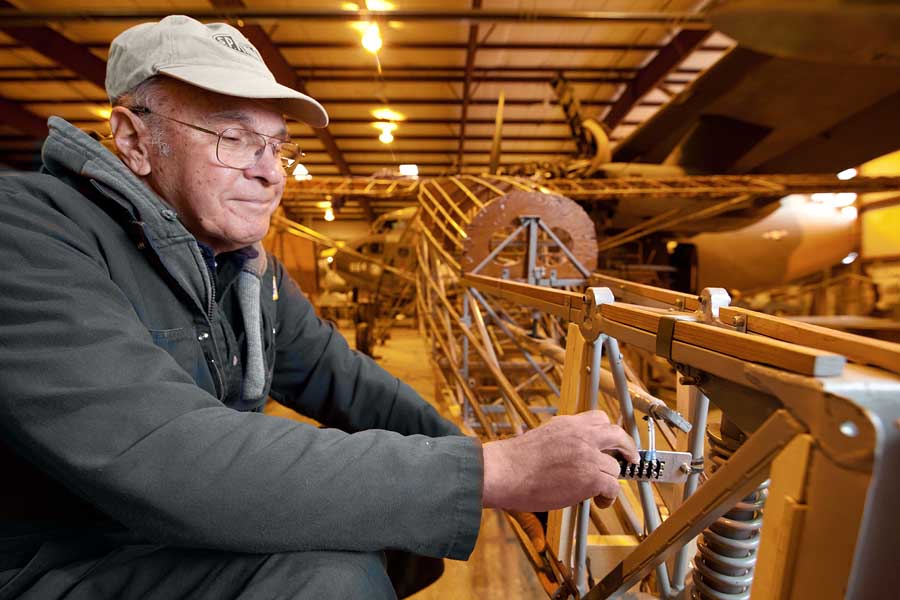 By John Gillespie Magee, Jr.
Oh! I have slipped the surly bonds of Earth
And danced the skies on laughter-silvered wings;
Sunward I've climbed, and joined the tumbling mirth
of sun-split clouds, — and done a hundred things
You have not dreamed of — wheeled and soared and swung
High in the sunlit silence. Hov'ring there,
I've chased the shouting wind along, and flung
My eager craft through footless halls of air….
Up, up the long, delirious, burning blue
I've topped the wind-swept heights with easy grace.
Where never lark, or even eagle flew —
And, while with silent lifting mind I have trod
The high untrespassed sanctity of space,
– Put out my hand, and touched the face of God.
John Magee, aged 19 years
Fighter Pilot
Killed in combat. Battle of Britain 1940
Read more about John Magee on Wikipedia.
The 2023 Air Heritage Officers and Board Members
Bringing the Past into the Present
Air Heritage of Western Pennsylvania originated in 1983. In 1990, as a result of rapidly multiplying opportunities and membership our name was changed to Air Heritage Inc. Through a chance meeting in the late 80's at the Latrobe Air Show with aircraft collector David Tallichet a few of our members repaired a tail wheel of his B-17. This lead to discussions that night over dinner of the feasibility of Air Heritage restoring his many aircraft. It wasn't long after that that an agreement was drawn up that Air Heritage would supply free labor to restore Mr. Tallichet's aircraft, in return Air Heritage would receive a 120' x 120' hangar financed by Mr. Tallichet. The dedication of our volunteers had already been proven in the restoration of the B-17G "Nine-O-Nine" (which suffered extensive damage from a crash during the 1987 Beaver County Airshow). Therefore, Air Heritage Inc. reached an agreement to restore a collection of rare WWII aircraft. Several aircraft are presently under restoration in our 120′ x 120′ hanger on the Beaver County Airport, as a result, our museum is a true "working museum".
April 1986
Air Heritage Association was formed as an aviation historical research and aircraft preservation organization. Beaver County Airport was selected as their base of operations. Meetings were held in donated hangar space.
June 1987
Air Heritage acquired an L-21B, a military version of a Piper Super Cub. It became available through the Pennsylvania Federal Surplus Property Program. The L21B originally went to the Italian Army in 1956 as part of the Federal Government Lend Lease Program. It was returned to the United States 20 years later and put into storage. This was Air Heritage's first restoration. Utilizing donated hangar space, it was painted in the original Italian Army Unit colors. The L-21B is still flying out of Air heritage today.
August 1987
A B-17 known as "909" crashed off the end of the runway at the Beaver County Airport air show sustaining substantial damage. Air Heritage volunteers contributed many man-hours of labor and got the aircraft back in the air. This project ended in December 1990 when the "909" left Beaver County.
1988-1989
David Tallichet, a collector of WWII aircraft, was at an air show at the Latrobe Airport with his B-17, the movie version of the "Memphis Belle". The tail wheel was flat and needed other repairs. A group of Air Heritage volunteers made the necessary repairs. David Tallichet liked their work and he offered to build a hangar for Air Heritage if they would restore some of his aircraft.
April 1990
David Tallichet's company, Military Aircraft Restoration Corporation MARC), donated two hundred thousand dollars to Air Heritage for the construction of the hangar facility. In return, Air Heritage agreed to restore designated MARC aircraft and provide MARC with a 20-year lease on the hangar for one dollar. The hangar opened in August of 1990. Since the completion of the hangar, Air Heritage has worked on MARC's P-47, P-40, P-39, B-25, A20H, and a Lysander, Storch, and a Stinson (1990-2007).
May 1994
An agreement was signed between MARC and Air Heritage concerning a C-123K. The agreement stated that if Air Heritage would recover the C-123K from storage at Davis Monthan Air Force Base in Tucson Arizona and fly it to the Beaver County Airport, MARC would lease it to Air Heritage for one dollar a year. The C-123K tail number 54-664 arrived at beaver County Airport in May 1994. As part of the agreement, Air Heritage would take it to air shows. The proceeds of these air shows would be split three ways: One-third (1/3) towards maintenance of the C-123K, One-third (1/3) directly to Air heritage, and One-third (1/3) to MARC. This agreement has run its course through 2015, when the C-123k became the property of Air Heritage Inc.
1995
Started restoration of a B-25 for the U.S. Navy
The C-123K "Thunder Pig" attended its first air show.
1997
Air Heritage secured two Gruman OV-1 Mohawks from Hunter Army Air base in Savannah, Georgia.
1998
The B-25 was delivered to the Nay Museum in Pensacola, Florida in January
2003
Air Heritage acquired a T-28 Trojan from state and federal surplus. The intention is to restore this aircraft to flying status
2005
Air Heritage acquired a T-34 mentor BG-295 from state and federal surplus. The intention is to restore this aircraft to flying status.
2007 August
David Tallichet passed away. MARC, his company, decided to consolidate his assets. The A20-H, P-39, and Stinson (owned by MARC) were moved out of the hangar.
Air Heritage established three annual fund-raising events. A Pig Roast in April, an Aviation Appreciation Day in August, and a Hangar Dinner Dance in November. A Christmas Party in December was also established (non-fundraising).
2008
Air Heritage acquired two aircraft for static display:
In July, an F-15A Eagle, tail #76-0012 was acquired. A lot of effort was expended by a few volunteers to disassemble the aircraft at Robins Air Force base in Georgia and truck it back to Air Heritage. It was re-assembled and painted and makes an impressive display outside alongside of the Air Heritage hangar.
A British Royal Air Force trainer, the Provost T-3, was donated by a private owner. This aircraft was located in Latrobe, Pa. and also had to be dis-assembled, trucked, and re-assembled at the Air Heritage hangar.
2008 – September
A 1946 Funk B was acquired from a private individual. This aircraft is under construction and our intention is to finish with this being in flying status.
2010
The Hangar agreement with Tallichet's organization (MARC) expires. The hangar is now owned exclusively by Air Heritage Inc.
2011
Air Heritage acquired a 1959 Cessna 150 and a BD-4 from the University of West Virginia. Both aircraft were used in their ethanol and STOL experiments. The Cessna 150 was restored to flight condition in the standard category. The BD-4 was put in storage for a static status.
A 1935 Fairchild 24 was donated to the museum by a private individual. This aircraft is currently under construction and our intention is to finish with this being in flying status.
2012
Air Heritage acquired an F-4C Phantom through the Federal Surplus Program. Once again, many volunteer man-hours were spent dis-assembling this aircraft at Wright-Patterson Air Force Base and Museum near Dayton, Ohio, transporting it, and re-assembling it at the Air Heritage Hangar. It now sits proudly outside of our hangar next to the F-15 Eagle.
2013
A private individual donated a 1966 Mooney M20E to Air Heritage.
Air Heritage acquired a 1943 C-47B. This aircraft was obtained from the Vietnam Huey Pilot's Association in exchange for our OV-1 Mohawk and a specified amount of cash. This C-47 has a rich history of flying WWII missions. We were able to contact the actual WWII Commander of this airplane and received a lot of detailed information on its missions during the war. In honor of the WWII crew this C-47 will be restored to its unit colors of WWII. When this aircraft's restoration is completed, it will fly the air show circuit with the C-123K.
2014
The Air Heritage President and Board of Directors determined that the display hangar as originally planned when Air Heritage was founded would not be affordable. Instead, four complete attached hangars will be built that will accommodate the L-21B, the C-150, and the Mooney. The fourth hangar would be used as a storage hangar.
2016 – March
The C-123K agreement with Tallichet (MARC) expired without his organization exercising the buy-back option. The C-123K Provider is now solely owned by Air Heritage Inc thus all revenue from air shows is 100% Air Heritage's.
2017
The C-123 was featured in a series on TV called Blindspot
Pictures of the C-123 were used in an America-made movie starring Tom Cruise. This movie was filmed in Canton, Georgia (KCNI)
2020
No air shows due to Covid-19
In order to replenish the General Fund Air Heritage sold the Mooney. We also obtained a grant for $22,021 from Beaver County CARES Program under the COVID – 19 County Relief Block Grant Program.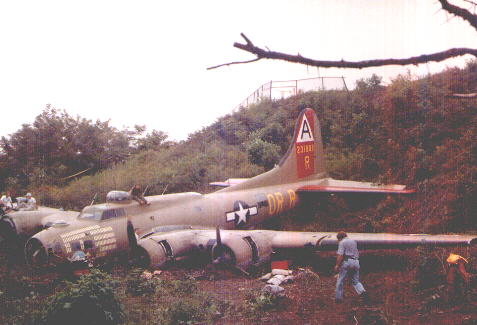 August 23, 1987, the B-17 Flying Fortress Nine-O-Nine ran off the end of the runway on landing during an airshow at the Beaver County Airport.