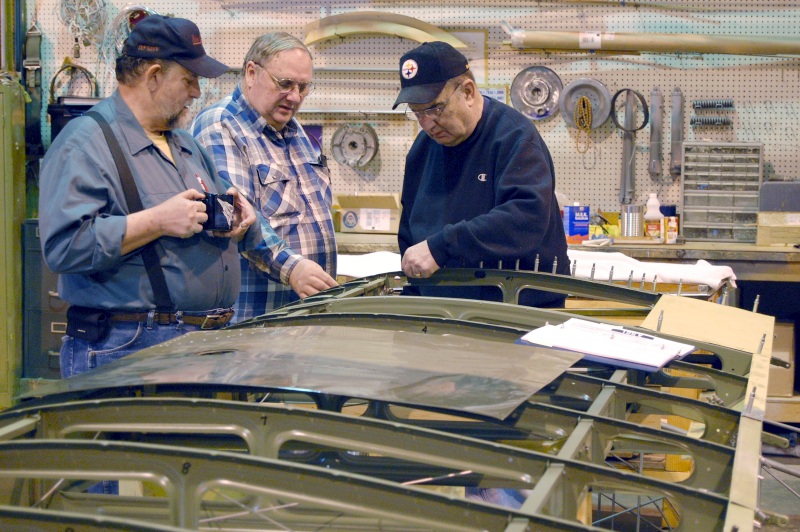 All restoration and preservation work is done by volunteers during scheduled and non-scheduled sessions. The $30.00 membership not only gives you voting rights but also gives you the insurance to work on the aircraft. We are a 501c3 non-profit, tax exempt organization. All funding is generated by fund-raisers, membership dues, gift-shop sales, donations, raffles, and hard work throughout the air show season.
Do you have a desire to put your hands on aviation history? You can help maintain the pride, respect and dignity that historical aircraft and their crews deserve.
To ensure that they are never forgotten, visit us and support the effort to see these aircraft fly again. Please, take time to become a member. You will realize that our knowledge lies in the past…as for the future, the sky's the limit!
Your $30.00/Year Regular Membership includes:
New members receive:
Air Heritage Cap
Air Heritage Pen
Air Heritage Key Chain
Membership Card
Completed application and check, made payable to Air Heritage Inc., should be mailed to:
Air Heritage Inc.
35 Piper St.
Beaver County Airport
Beaver Falls, PA 15010