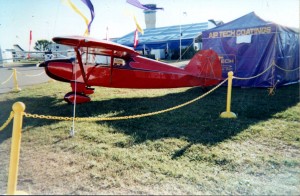 The Funk Model B is a 1930's American two seat cabin monoplane designed by Howard and Joe Funk. Originally built by the Akron Aircraft Co. later renamed Funk Aircraft Company.
The Model B was the first powered aircraft designed by the brothers, whose only other experience was flying gliders. Engine was their own Model E engine developed from a Ford "B" motor car engine.
First flight 1933.
When test flights proved successful the brothers formed the Akron Aircraft Co. in 1939.
When production started the engine changed to a Lycoming GO-145-C2 75 hp horizontally opposed four-cylinder engine and was re-designated the Model B-75-L.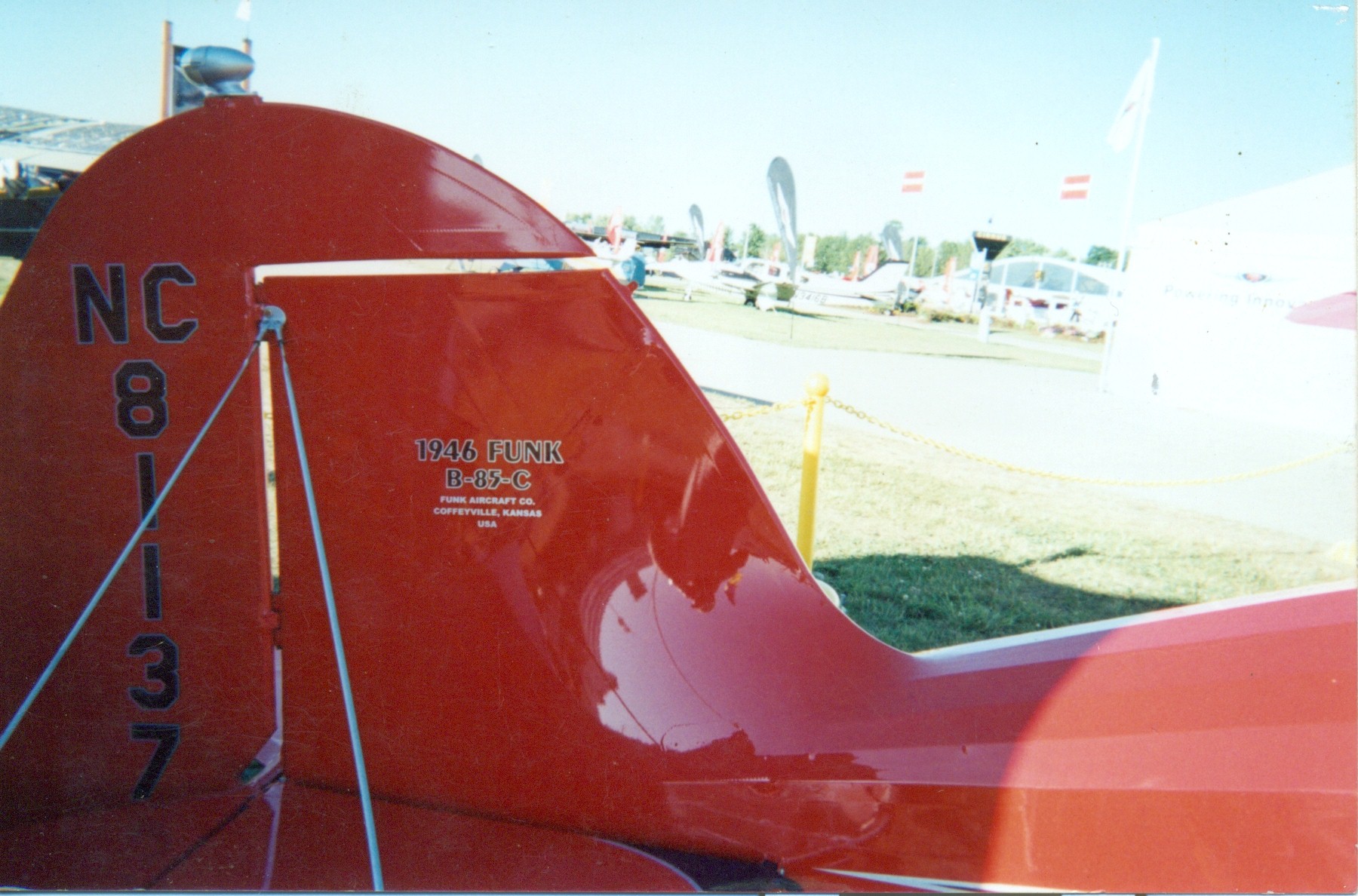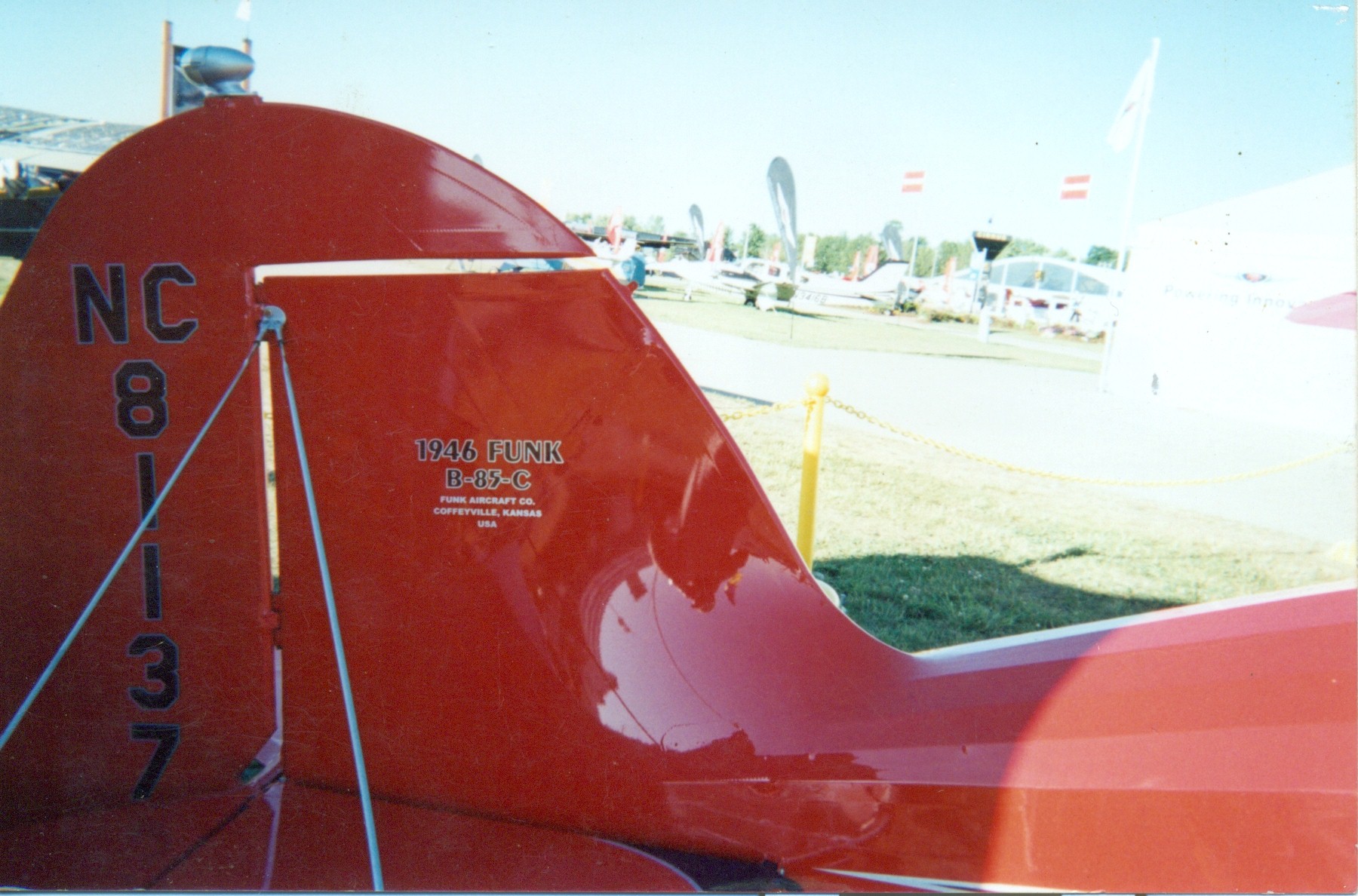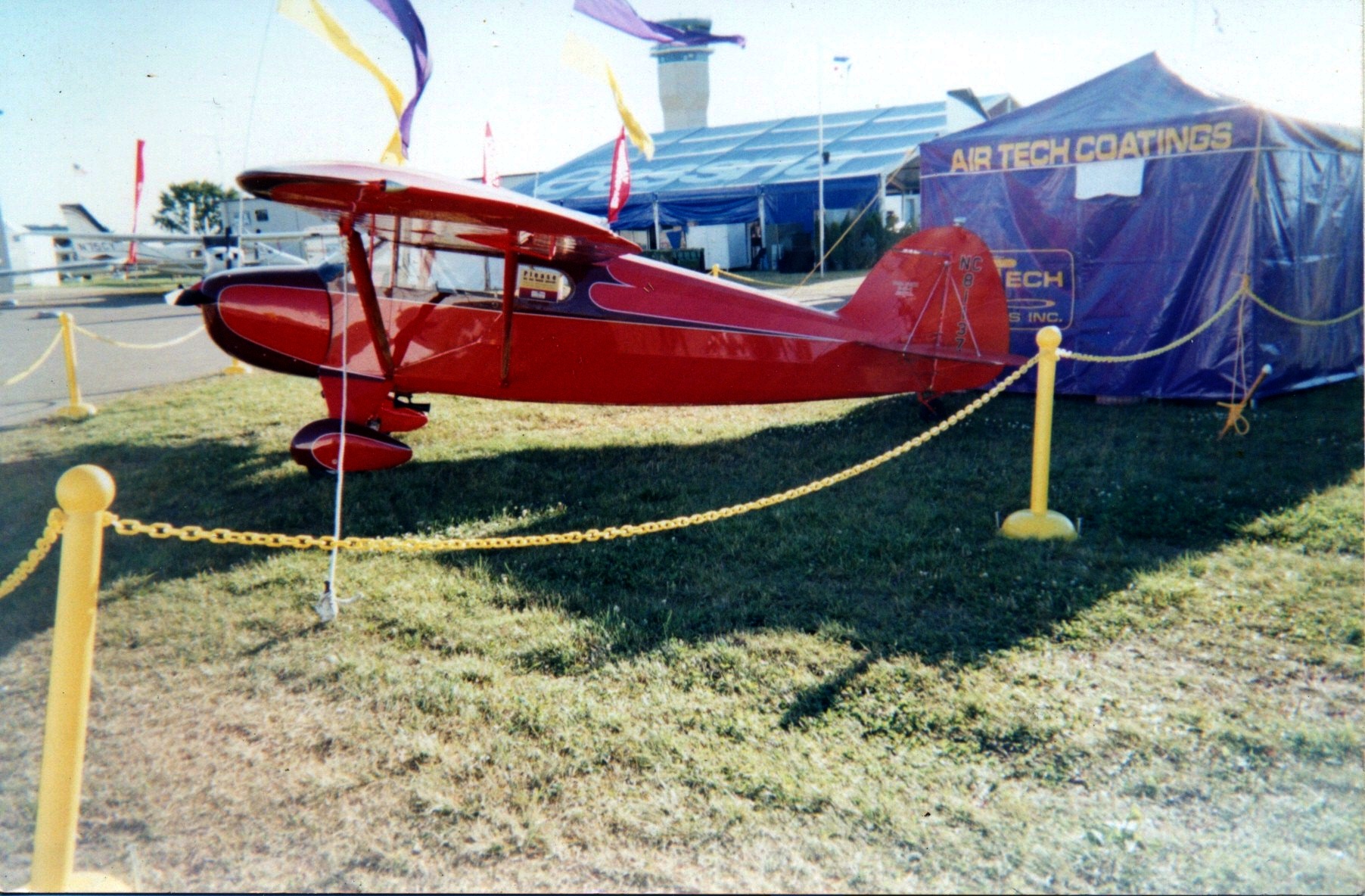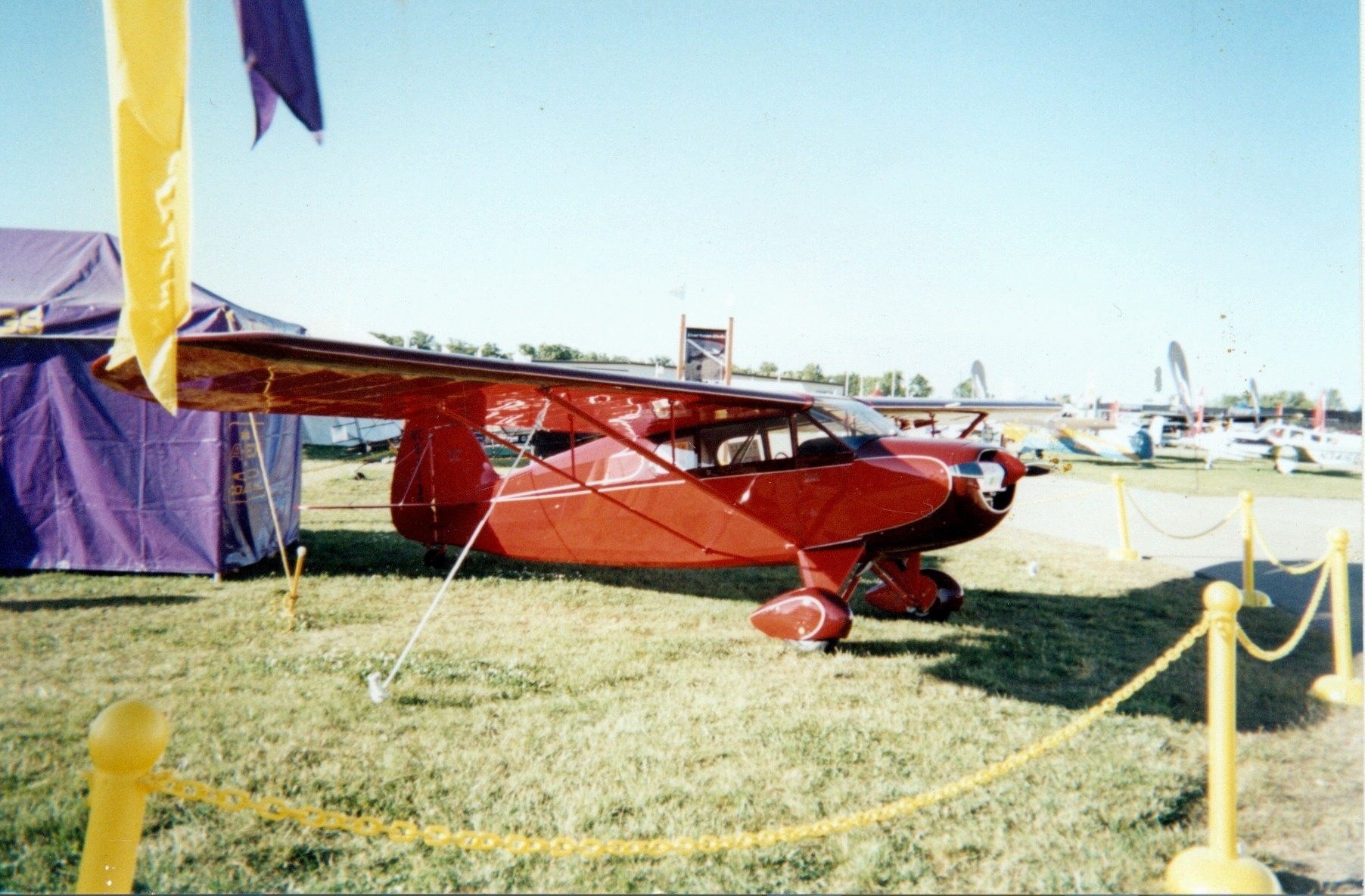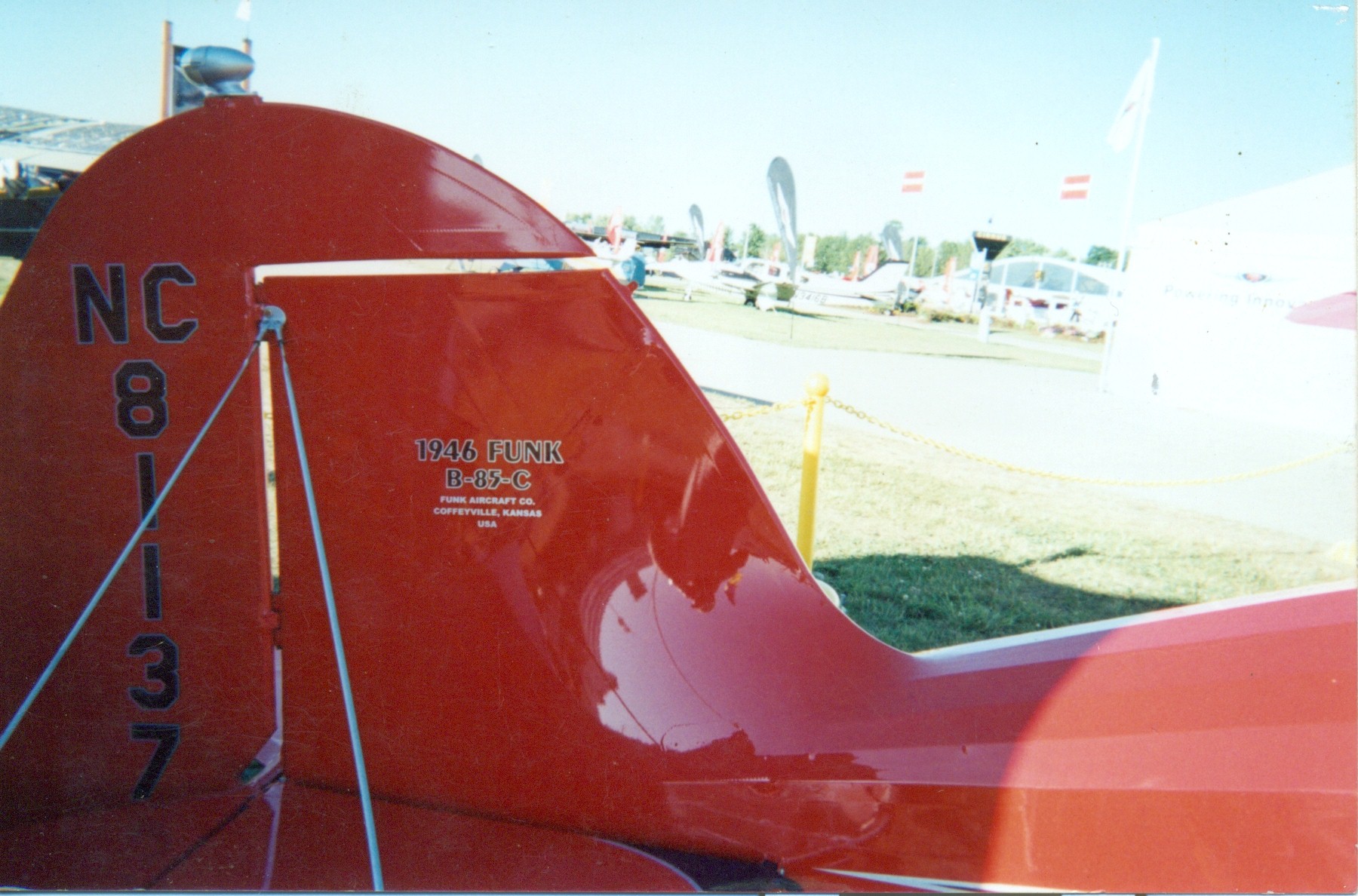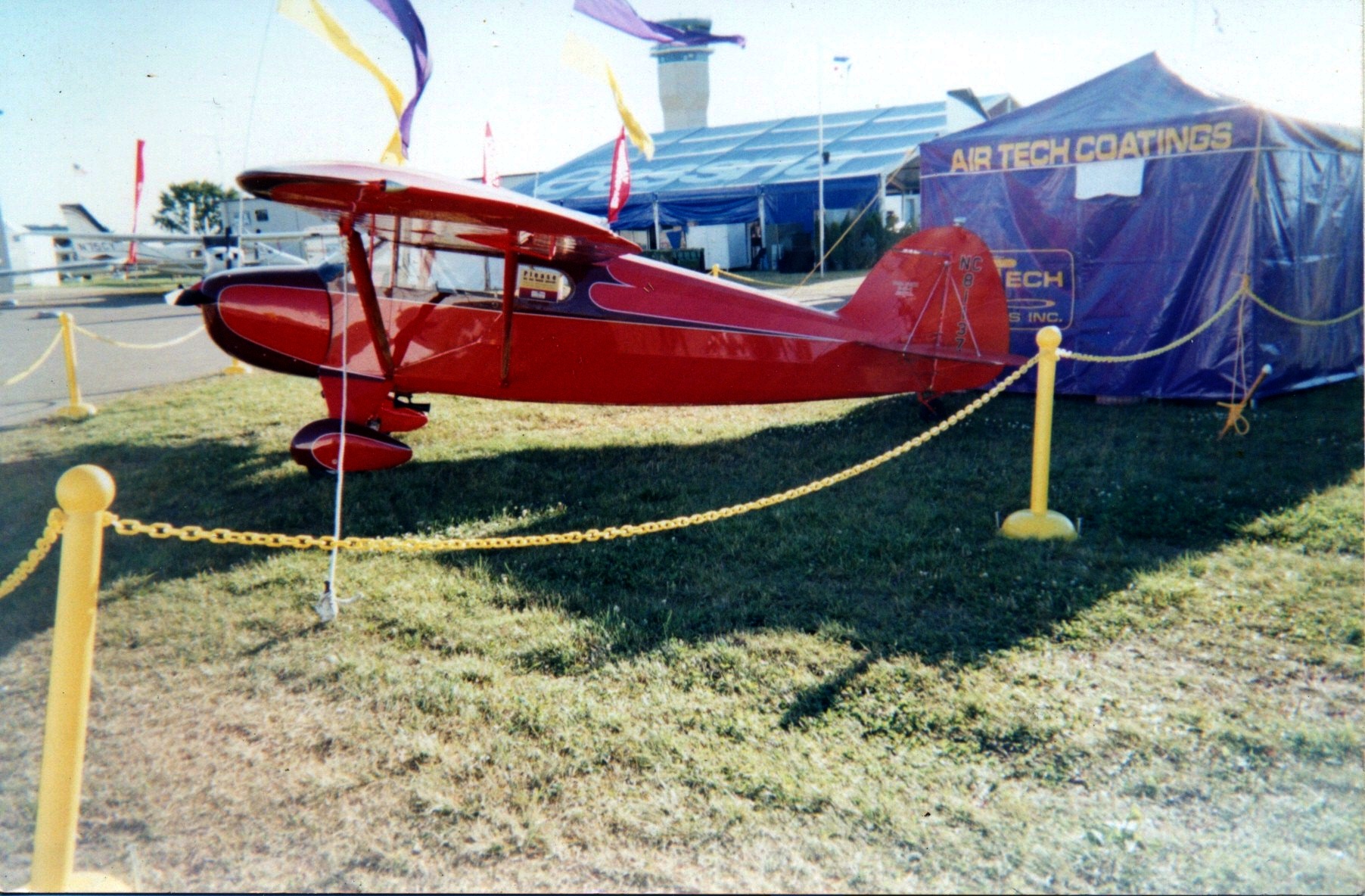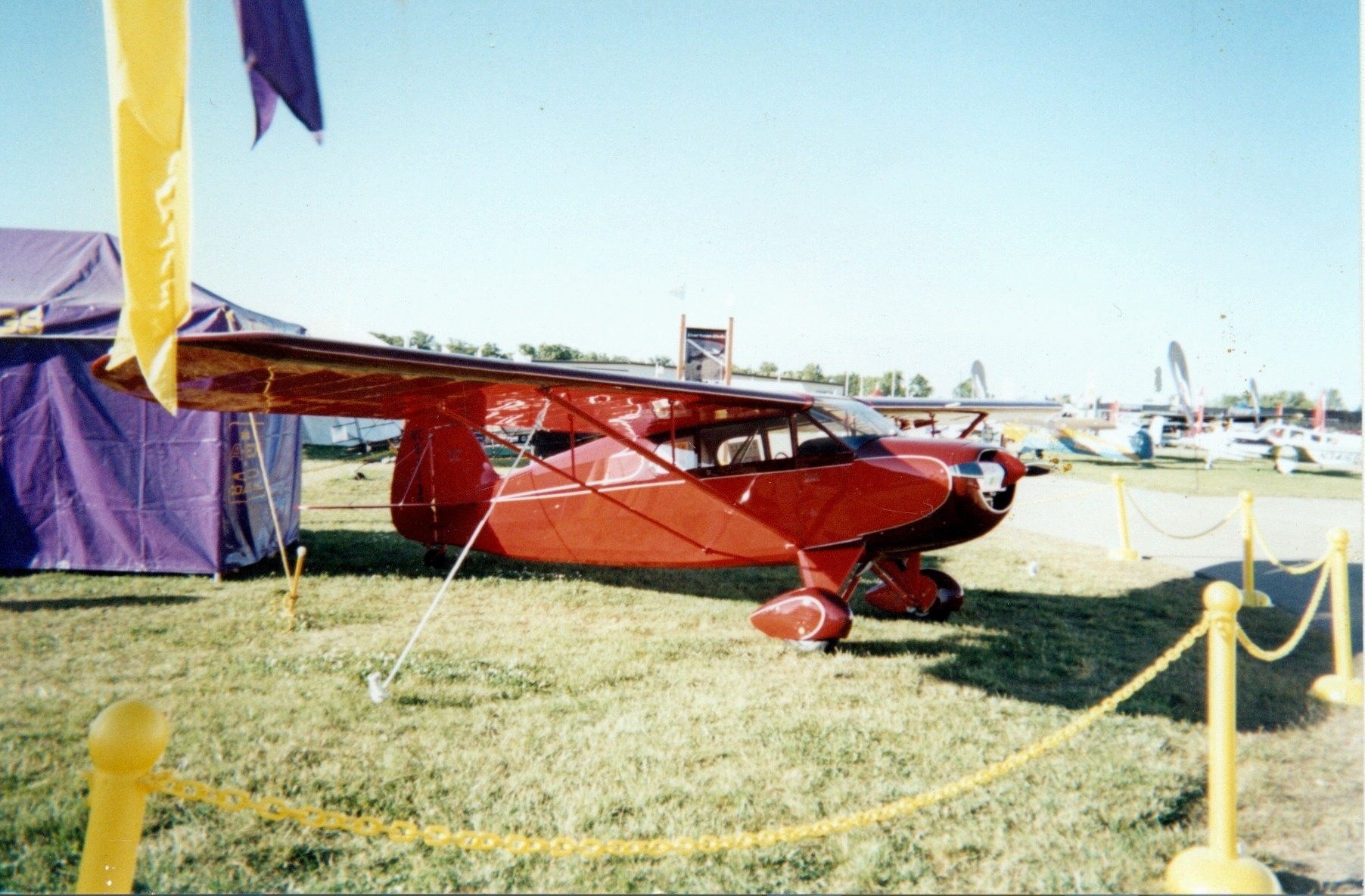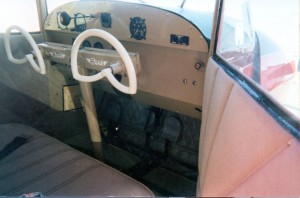 In 1941 the company moved to Kansas from Ohio and the company changed it name to the Funk Aircraft Co.
Production stopped during WWII and one aircraft was pressed into service in 1942 with the United States Army Air Corps as a UC-92.
After the war in 1946 production resumed using a Continental C-85-12 engine and the aircraft was designated the Model B-85-C and named the Bee. It did not sell well and production was halted in 1948. 380 aircraft of all variants had been built.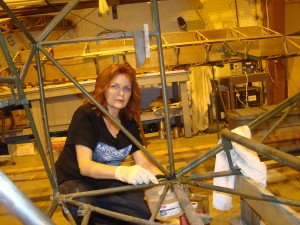 We received a telephone call early 2009 about a donation to Air Heritage of a rare Funk Aircraft from its owner Dave Reid, in exchange Air Heritage would give him a tax write-off for the aircraft.
The deal was made and members Bill Slingluff and John Peterson traveled to Allentown, Pa in the Air Heritage bus to bring the Funk back to the Museum.
Dave Reid acquired the Funk in Washington State, and due to his work commitments the Funk traveled to California, and then to Allentown, Pa. Working on it all the time to the point where his work left little time for the aircraft. This is when he decided to give it to a museum for restoration.
After returning Bill and John completed an inventory of all aircraft parts,and it was found to be quite complete.
As of early 2011 the Funk has one wing panel complete, the airframe has been restored to flyable condition.
The plan is to find another powerplant for the Funk, as it has been determined that the 75hp Lycoming is under powered.
Bill Slingluff – Aircraft Commander
John Peterson – Crew Chief
Tammy Peterson
Stan Kocuba
Ella Ziglear
Crew: Two
Length: 20 ft 5 in
Wingspan: 35 ft 0 in
Height: 6 ft 1 in
Wing Area: 169 sq ft
Empty Weight: 890 lbs
Gross Weight: 1350 lb
Powerplant: Lycoming GO-145-C2
75 hp
Max Speed: 117 mph
Range: 365 miles
Service Ceiling: 15,500 ft.
Oil Capacity: 5 qt.
Fuel Capacity: 16 Gal.
Price New: $1,950