The Fairchild Model 24, is a four-seat, single engine monoplane light transport aircraft that was used by the United States Army Air Corps as the UC-61, and by the Royal Air Force. Built by the Fairchild Aircraft Co., after having some success with the Model 22, this led directly to the Model 24 which gained rapid popularity in the early 1930's. First flight of the Model 24 was in 1932, and was in continuous production from 1932 to 1948. It was available with two power plants, Warner's reliable 145hp radial Scarab, and Fairchild's in-house 200 hp Ranger series. The Fairchild 24 was built by Kreider-Reisner Aircraft Hagerstown, MD, a division of the Fairchild Aviation Corporation. In all, Fairchild constructed over 1500 Model 24's, with and additional 280 being constructed by the Texas Engineering & Manufacturing Company in Dallas, TX when that company purchased the manufacturing rights after World War II. During the war the Model saw action as submarine chasers fitted 2 – 100lb bombs off the east coast of the United States. Through the lend-lease program 161 were shipped overseas to Great Britain, these were known as the Argus I and Argus IIs. (
from Wikipedia
)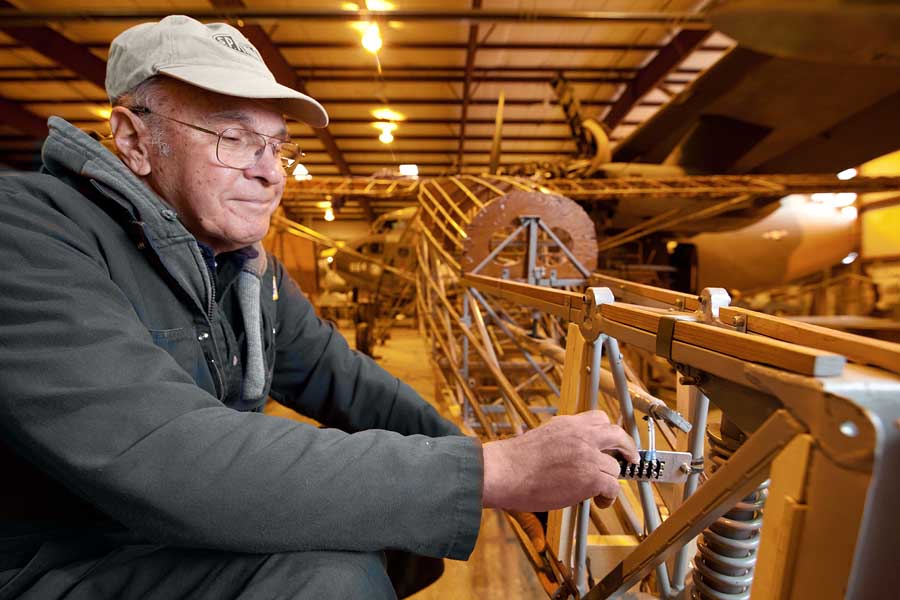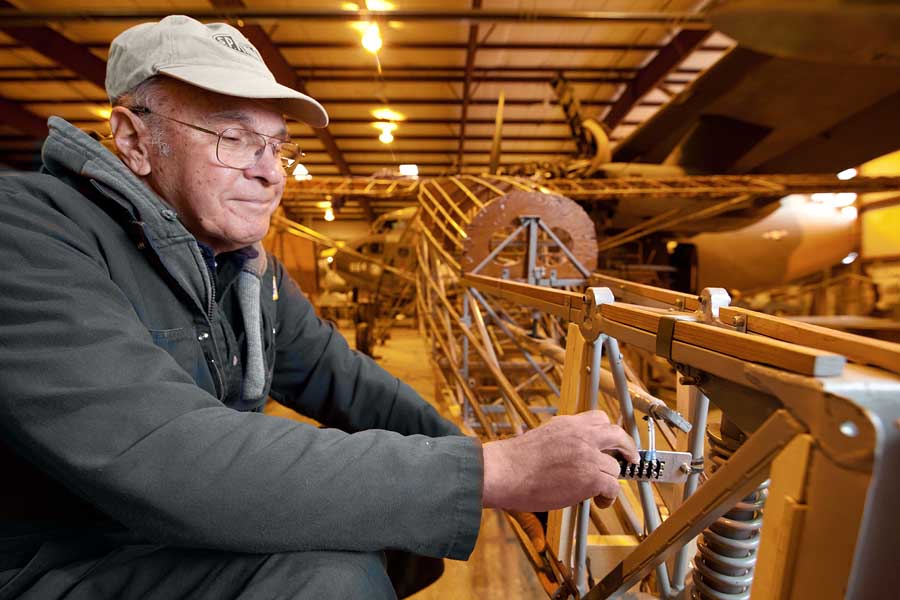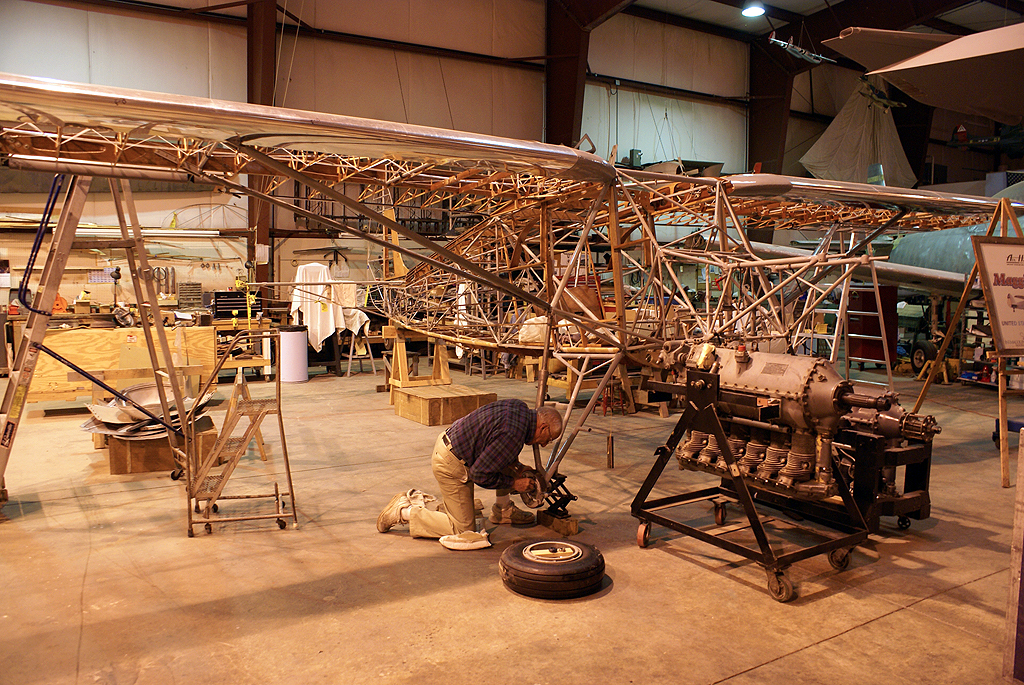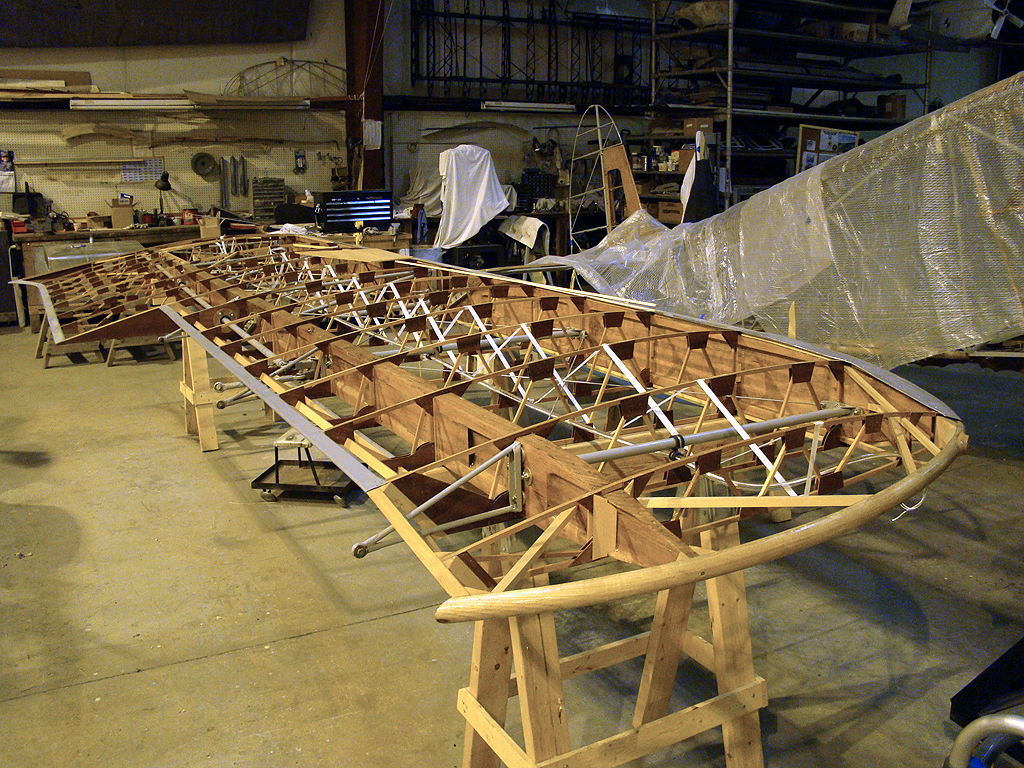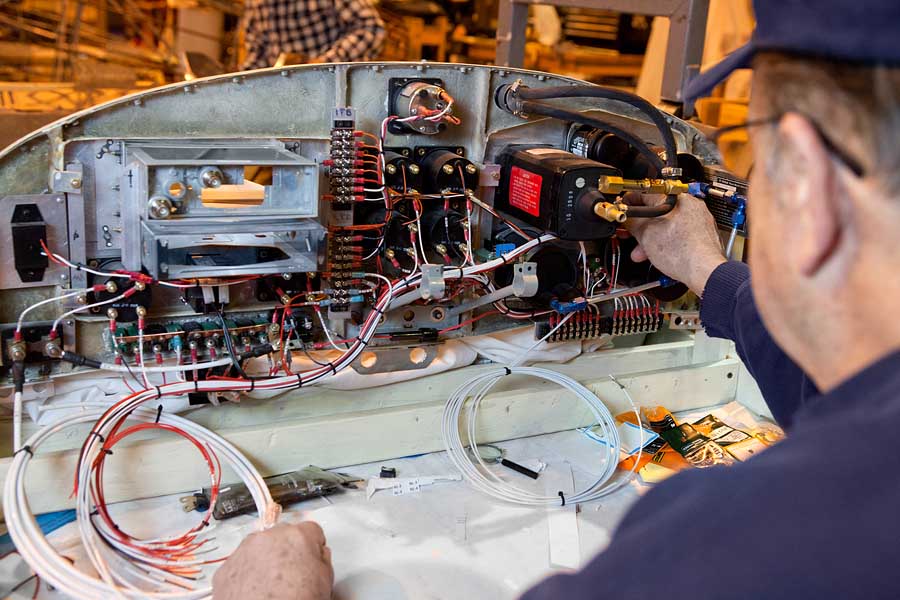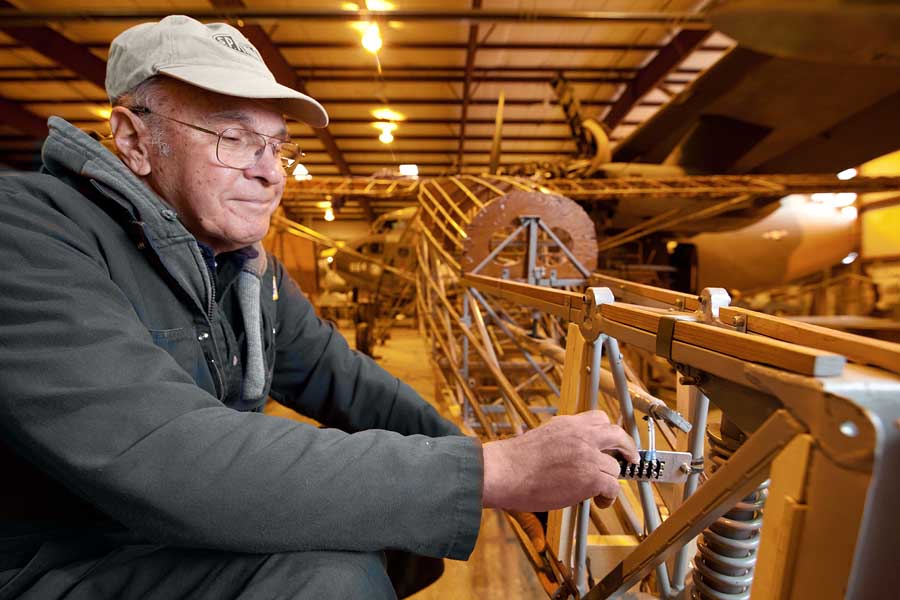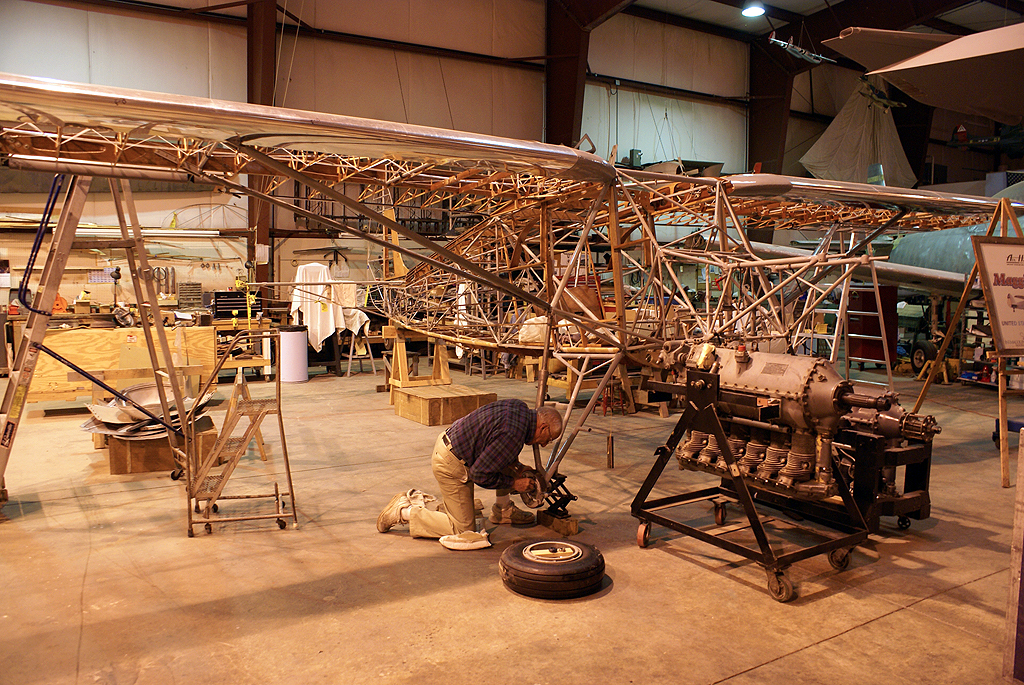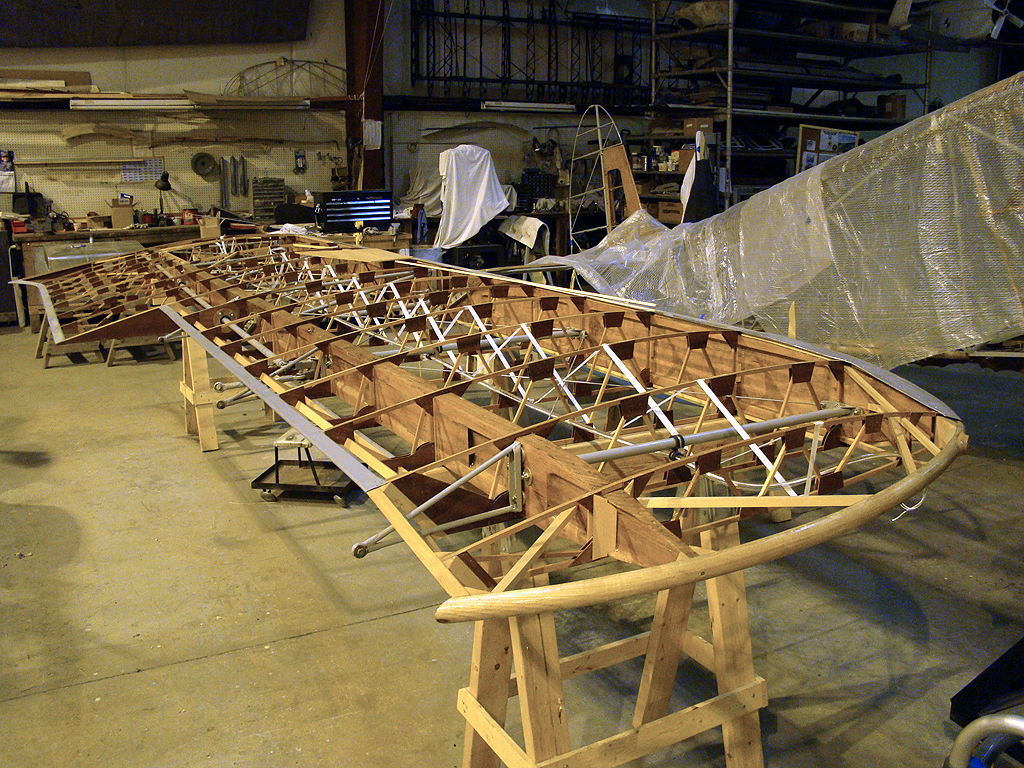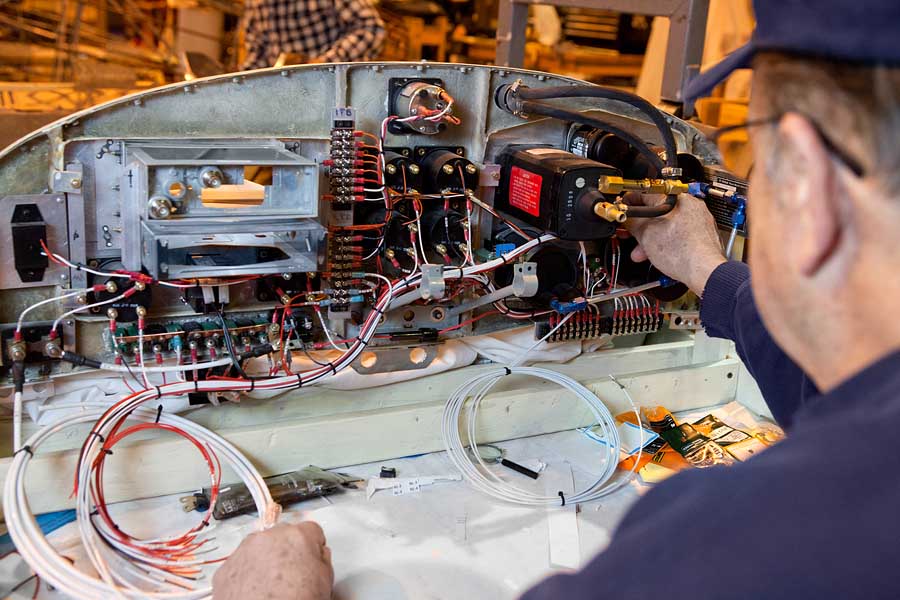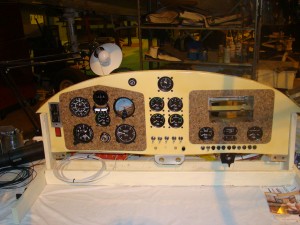 The Fairchild 24 was donated to Air Heritage in Dec. 2002 by its owner Richard Frye of Elderton, Pa. as a package of two fuselage airframes miscellaneous parts to finish, including five engines. Mr. Frye accumulated these Fairchild's over a number of years hoping to restore at least one to flying status. Circumstances dictated that he donate these to Air Heritage to have someone or group to get a chance to see one fly someday.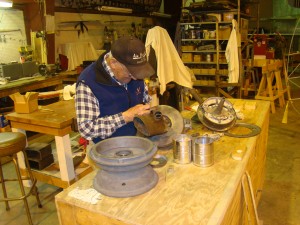 1934 Original configuration was a 145hp Warner Super Scarab 7 cylinder engine, swinging a Hartzell 706B wood prop.
1937 Major repair to top of left wing.
1939 Installed retractable landing lights in both wings.
Radio transmitter installed left of rear seat on floor.
Airworthy Bulletin issued on Warner engine for cracks.
After accident engine given complete overhaul.
New Sensenich 860 prop installed.
19 November 1934: Purchased by Lewis E Reisner of the Kreider-Reisner Aircraft Co. Hagerstown, MD
16 February 1935: Transferred to J Ray McDermott & Co. – Houston, TX
02 October 1936: Transferred to Booth – Henning Inc. – Dallas, TX
12 June 1937: Transferred to J.C. Tankersley Jr. – England, AK
24 February 1939: Transferred to J. D. Greer – Greenwood, MS
31 March 1941: Transferred to Henry H. Richardson Jr. – Louisville, KY
25 July 1942: Transferred to Henry H. Richardson – Jacksonville, FL
12 November 1942: Transferred to Elmo D. Jarrett – Kingsport, TN
19 November 1943: Transferred to Julius E Earle – Starr, South Carolina
3 February 1965: Transferred to Luther L. Johnson – Charlotte, NC
30 July 1974: Transferred to John A. Eney – Quakertown, PA
15 January 1977: Transferred to Richard E. Frye – Elderton, PA
13 May 1987: Transferred to Ronald J Franklin – Bondoin, ME (NOTE: Although the paperwork indicates the transfer took place Mr. Frye still retained ownership.)
30 December 2002: Transferred to Air Heritage Museum Inc. Beaver Falls, PA
Ron Hemphill – Aircraft Commander
Bob Reno – Crew Chief
Frank Phillips
Carl Snyder
Crew: one, pilot
Capacity: 3 passengers
Length: 23 ft 10 in
Wingspan: 36 ft 4 in
Height: 7 ft 8 in
Wing area: 193 ft sq
Empty weight: 1,813 lb
Max takeoff weight: 2,882 lb
Powerplant: 1 – Ranger Eng. L-440-5
Max Speed: 108 kts
Range: 465 miles
Service Ceiling: 12,700 ft