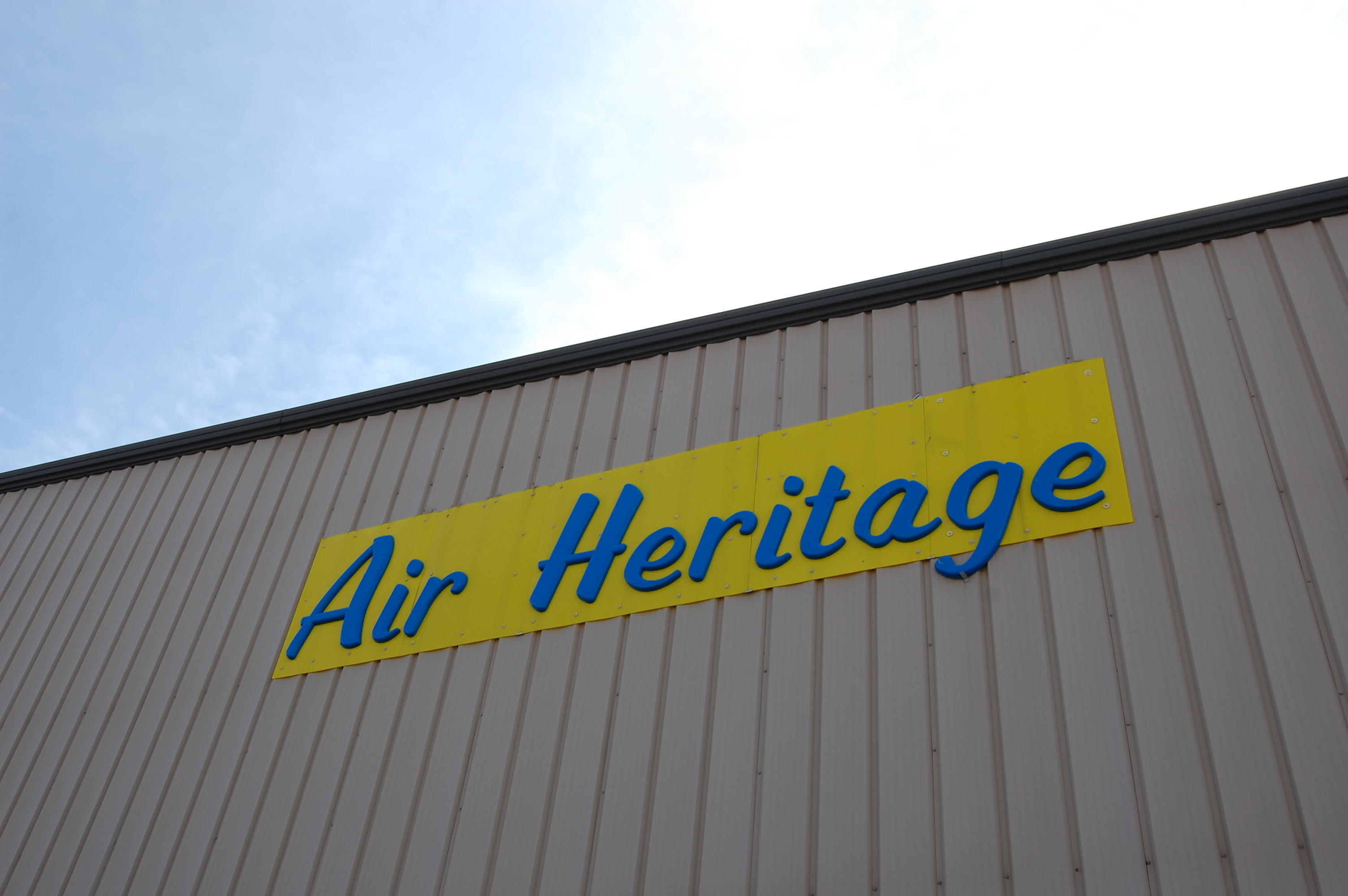 Over the last 36 hours a lot has happened at the Air Heritage Hangar.
Friday saw the OV-1D being towed into the hangar for its annual inspection. It has already been put up on jacks and will begin to receive the attention it needs to be flying for next year's air show season.
Today, "Thunder Pig" came into the hangar to begin its own annual as well, after a 15 minute engine run. It too has been put up on jacks and has been prepared for work to begin Monday by having the engines' cowlings opened and stands put in place as well as interior lighting installed. While it is in the hangar, it will also receive some much needed touch up painting and mechanical fine tuning.
The Pig's left elevator is nearing the point of being ready to be re-primed and covered in fabric. Once the fabric is on, it will be painted and hung back on the pig.
After the pig was brought in, the right elevator was put up on stands and was completely stripped of all its fabric in one day by 6 of our volunteers! Its next step is to be stripped of all its paint so it can be re-primed and covered as well.
Come on in and visit us and see what all we have been doing to keep this historical aircraft flying.