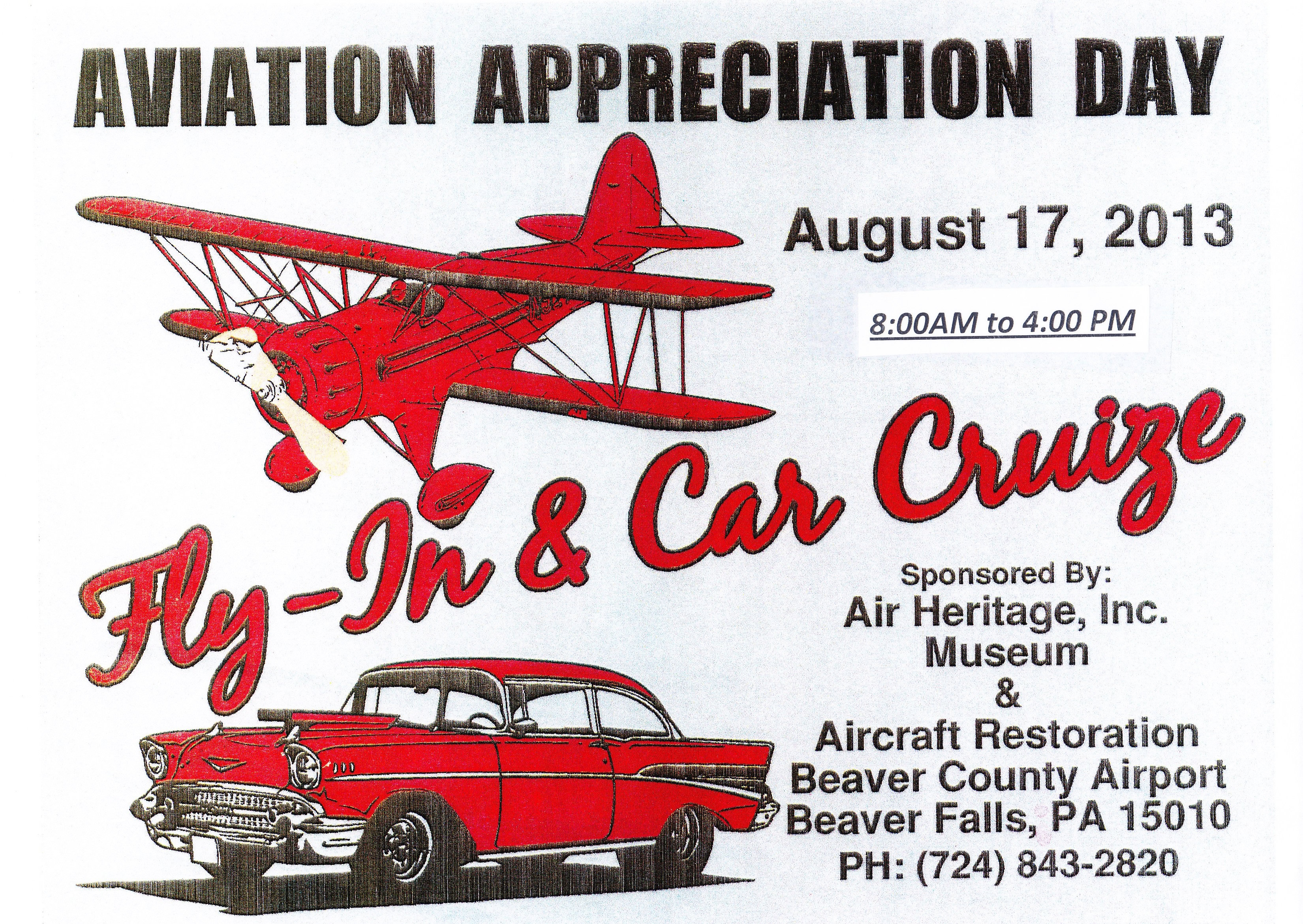 2013 Aviation Appreciation Day
2013 Aviation Appreciation Day
August 17, 2013 at the Beaver County Airport (BVI)
Fly-In & Car Cruise
8:00am – 4:00pm
Come on out and join us for our 7th Annual Aviation Appreciation Day Fly-In and Car Cruise! Admission is free, though donations are greatly appreciated as they keep our museum and restoration facility running. Breakfast and lunch will be available for purchase throughout the morning and afternoon respectively.
If you have not yet seen our C-47 Skytrain, Luck of the Irish, this is your perfect chance! There will also be static displays of the airport tenant's aircraft as well as the museum's static displays of the F-15 Eagle, F-4D Phantom, T-34 Mentor, L-21 Seneca, Funk B, Provost T3, T-28 Trojan, F-24 Fairchild, C-123K Provider and other projects of aviation interest. The public is also encouraged to tour the Air Heritage Museum and Restoration Center.
Join the facebook event!
https://www.facebook.com/events/478458792241149/
This year we are offering vendor tables to interested businesses so that you can present your product or service to the visitors at this event. Please see this letter for more information.
Sponsored by:
Air Heritage, Inc
Museum & Aircraft Restoration
Beaver County Airport (BVI)
Beaver Falls, PA 15010
724-843-2820