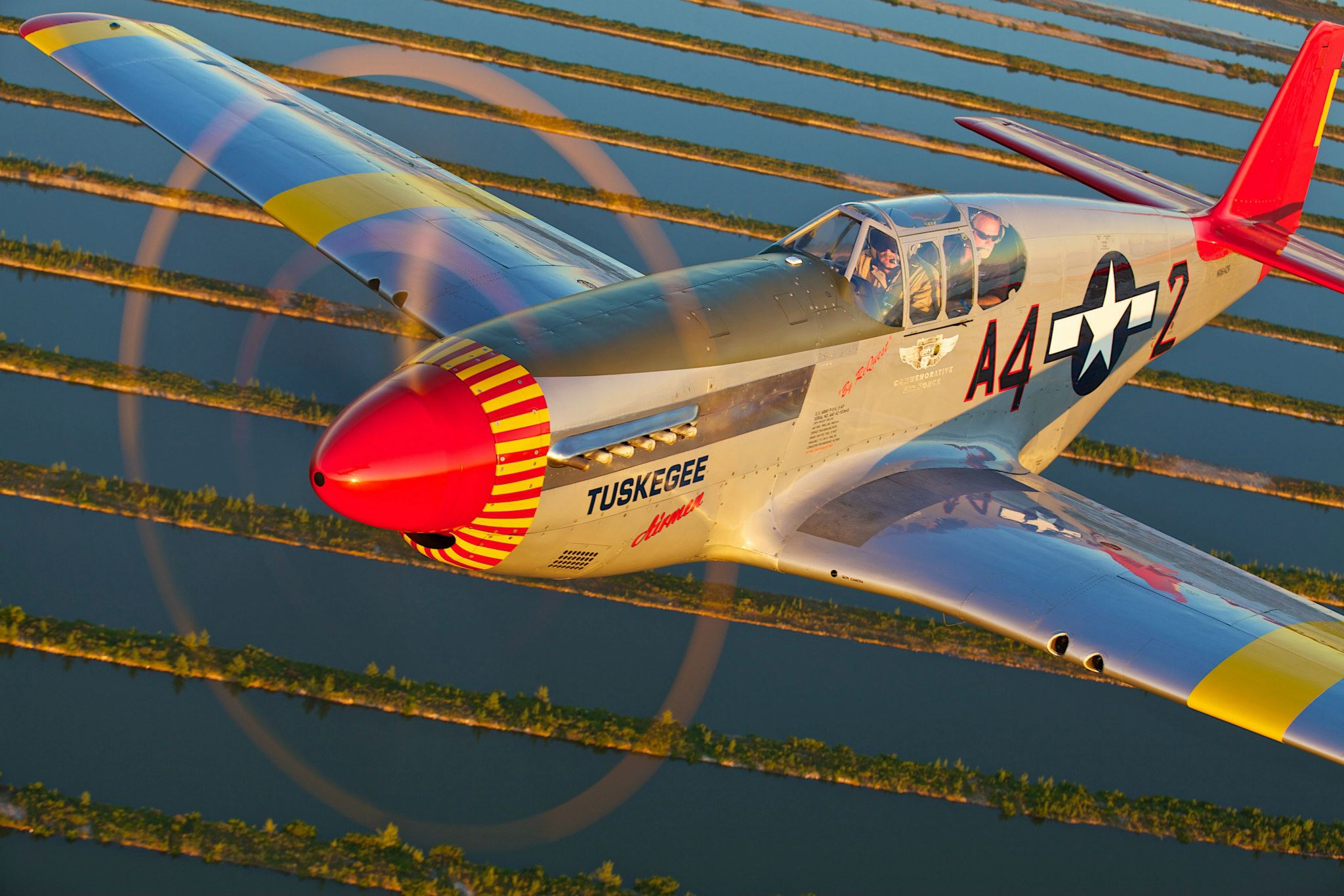 Win A Ride In A P-51C Mustang
Tuskegee Airmen – Chance of a Lifetime
WIN a Ride in a P-51C Mustang!
The "Rise Above Traveling Exhibit" will visit Air Heritage during the Beaver County History Weekend, April 30th – May 3rd, 2015. Five natives of Beaver Co. were members of the famed Tuskegee Airmen and will be the focus of the exhibit.
$10 Donation for Entry
TWO PEOPLE will win a ride in the Commemorative Air Force's Redtail Tuskegee Airmen P-51C Mustang based off of the PA Lottery's Evening 3-digit drawings on April 14th and 15th at 7:00 PM.
Proceeds Benefit: Air Heritage Inc and The Tuskegee Airmen Memorial of Greater Pittsburgh Inc
Flight Day: May 1st, 2015
Minimum Age: 18 years old, Maximum Weight: 250 Pounds. If weather conditions or mechanical problems prevent the winners from flying, they will receive $1,000 in lieu of the flight prize.
More Info at: www.BCHRLF.org and www.facebook.com/airheritage/events
Tickets available at Air Heritage and Vicary Mansion
Air Heritage Inc
35 Piper Street, Beaver Falls, PA, 15010
Phone: 724-843-2820
Open: Mon-Sat 10:00AM – 5:00PM