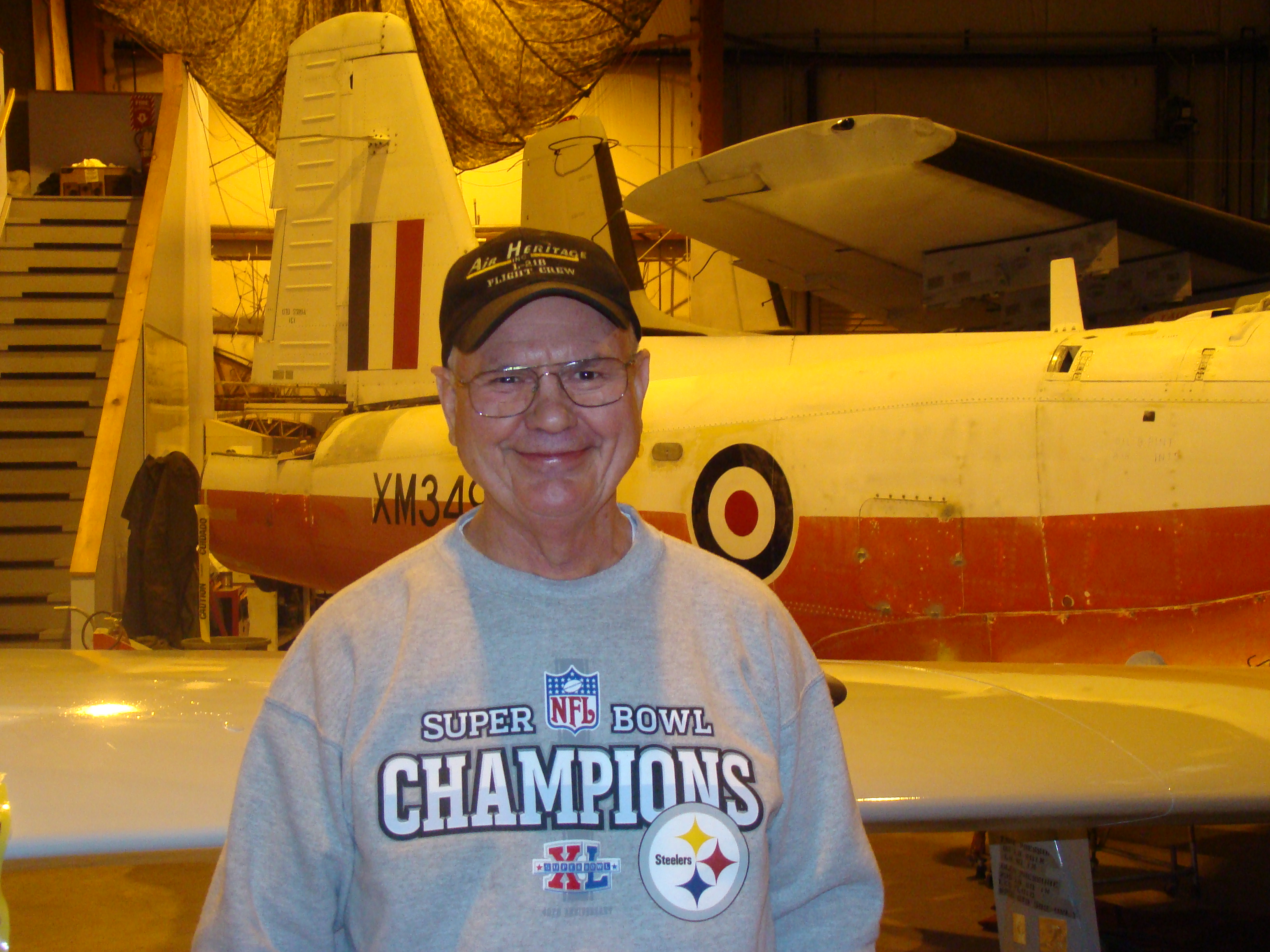 January, February, March Quarterly 2012
I would like to thank Joe Lukus, Dee Lukus, and Lois Wyke for their tremendous work in the PX this past air show season. This effort from their work resulted in a check of $10,000 to Air Heritage delivered by Lois at our January general membership meeting here at the hangar. This will be put in the General Fund to pay for utilities, insurance, and hangar operating bills. Again this took allot of hard work and dedication on their part, so be sure to thank Joe, Dee, and Lois when you see them around the hangar.
Air Heritage's annual Pig Roast will take place here at the hangar on April 21st. Ralph Zinkham, pig roaster extraordinaire will again this year prepare this delicious main course. Come out and enjoy a good meal, and enjoy the company of family and fellow Air Heritage friends here at the hangar. We need your support with these annual activities fund raisers, and asking that you get your tickets early so we have some idea of how many to prepare for.
I would like to announce another acquisition for the Museum in the form of a Phantom F4C that is located near Wright Patterson AFB Dayton, Ohio. This should take place sometime after mid-April after the military de-milling process takes place. The paperwork battle with the State Surplus people is near completion, the hard part will be taking the aircraft apart so it can be trucked to Air Heritage. If you can help in anyway in this endeavor, financially or physically we could sure use your help.
Bill Schillig
President Air Heritage Museum Inc.