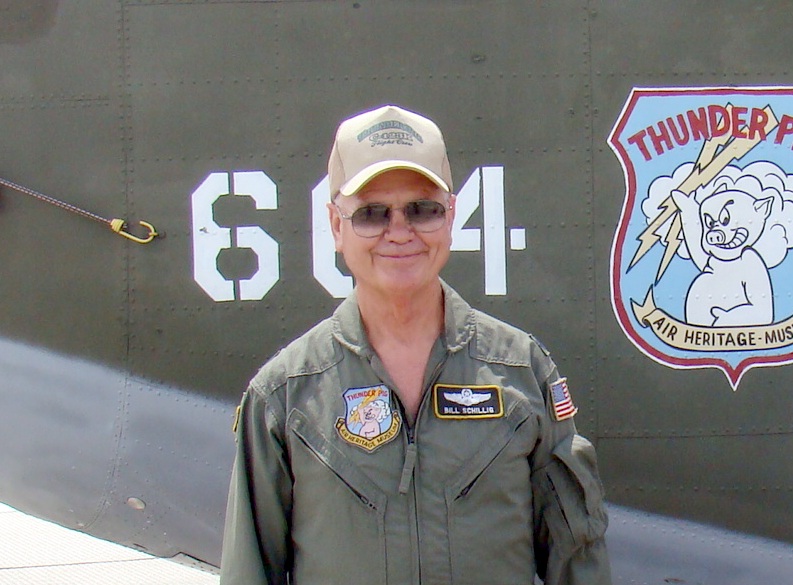 January, February and March Quarterly 2011
We are looking forward to a great Air Show season this year. The C-123K (Thunder Pig), OV-1 and L-21B will be ready to fly this year. The C-123K's annual inspection is progressing nicely and the problem with the nose gear steering should be solved soon. Both main wheel tires will be replaced and with that accomplished it should be good to go. The OV-1's annual inspection is also going well. The problem with the hydraulic pump, which is the reason it did not fly to air shows last year, may be resolved. The L-21B, almost ten months past its scheduled repair completion date, will be ready to go to its first air show in a long while. It really looks great and will attract a lot of attention on the air show circuit.
I revised the "Air Heritage Plan for the Future", mainly a financial plan. There were two primary changes from the one voted on and approved by the general membership in 2007. The 2007 plan stated that the T-28 would be sold in order to keep Air Heritage operating in the black. The new plan states that if the Air Heritage Investment Fund and General Fund fall below $75,000, then an airplane will be sold. Air Heritage's Board of Directors will determine the aircraft to be sold. The second big change states that one third of the revenue generated by the C-123K from air shows, that normally in the past went to the General Fund, would now be used by the restoration projects on an as needed basis. The plan has been approved by the Board of Directors, but needs a vote by the General Membership for approval and for it to take affect.
The "Plan" will be put to a vote at the next General membership meeting April 14, 2011. Copies of the "Plan" are at the hangar should anyone want to read it before the meeting. Copies will also be available prior to the meeting. Any comments positive or negative would be appreciated. Changes can still be made.
Please attend the April 14, 2011 meeting at the hangar 7:00 PM sharp. We need you for this important vote!
-Bill Schillig – President of Air Heritage